Skip to Content
About Apla-Tech
Apla-Tech (Application Technologies) was started In 1995 by a drywall contractor on the premise that there really has to be a better way; that working smarter is better than working harder. With over 27 years as a successful drywall construction company and still in operation, we have experienced all of the Issues affecting a company's bottom line. Using existing mechanical tools and new techniques helped the process but we needed to look further. And ergonomics is what led us to the development of Apla-Tech's drywall taping and finishing tools. From the "Air Driven" Cannon to the Continuous Flow System (CFS), the dream became a reality. Whether you are a contract remodeler who likes to do it himself, a high-rise construction contractor with many needs or someone in-between, we can supply you with the right tools for your company at a price range you can afford.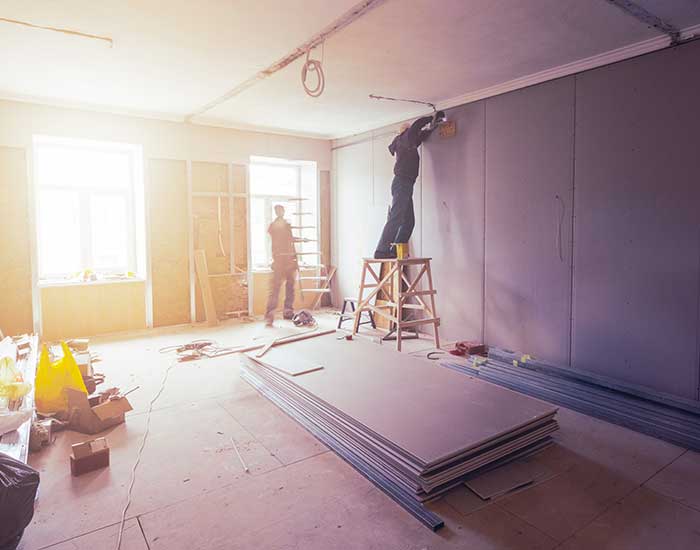 Engineered to Save You Time and Money
Apla-Tech "air" and continuous flow drywall finishing tools are ergonomically designed to reduce the physical strains normally associated with drywall finishing. Even better, we have set the new standard for quality and consistency. Every component is engineered to save you time and money.
Service
With service being our number one priority, you can rely on our high quality products, reliable shipping department and technical support staff for all of your finishing needs.
Ergonomics
Ergonomics is the applied science of equipment design intended to reduce operator fatigue and discomfort and is the key behind our tools. Our tools drastically reduce the physical strain normally associated with drywall finishing. An independent study conducted and presented in 2002 showed that with the Cannon® it takes only 2% of the muscle force to run Apla-Tech coaters compared to mechanical boxes. This leads to quite a bit of savings on your body.
CFS Taping Flats
CFS Taping Angles
Save Up to 40% of Your Finishing Budget Per Project