Skip to Content
Drywall Tool Wash Station
Learn More About Our Drywall Tool Wash Station
There's no need to worry about where or how to clean your tools onsite anymore. Apla-Tech offers an electric 15 gallon wash station for all your tool cleaning needs. To use simply plug your pump into any electrical outlet. Pour about 7 gallons of water into the tank and spray your tools clean. Back splash for cleaning tubes. After cleaning cover tank. Residue will settle below screen overnight and you can take off cover and clean tools again. Dump dirty water into a bucket thru front plug for disposal. On 8" pneumatic wheels the lightweight wash station move easily around the jobsite.
15 gallon tank capacity
Rolls on pnuematic tires
Easily drained for transport
Electric model simply plugs into an electrical outlet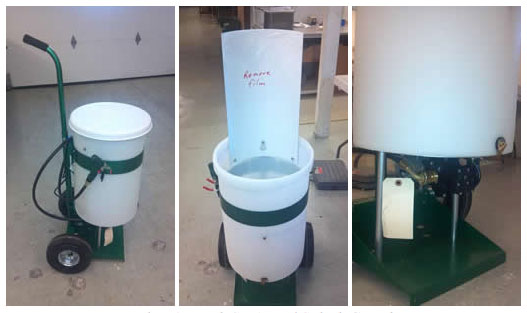 New Price $1465.00
Electric Wash Station w/ Splash Guard
Plugs into electrical outlet
Drain plug for emptying tank
Wash grate keeps tools out of water
Screen filters unwanted debris
U.S List Price. Shipping, Exchange, and Country Tax Rates will Vary.
Save Up to 40% of Your Finishing Budget Per Project